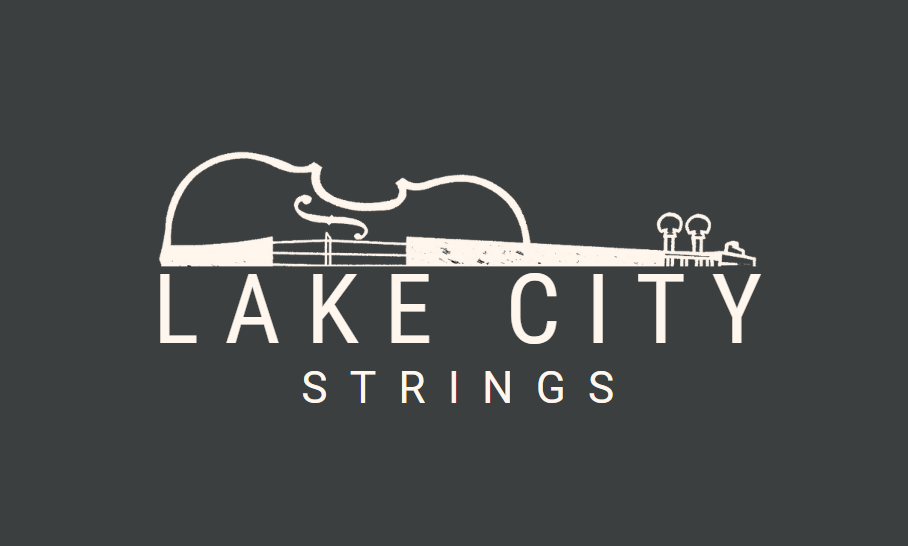 The Musicians
Sandy Daniel always wanted to play the violin, and pestered her parents to get her one so she could begin violin studies at age ten in the school music program. Since then, she has played violin in various community orchestras, pit orchestras, and chamber groups.

Joining the Coeur d'Alene Symphony in 1993, Sandy was quickly placed in the second violin section and in 2004, she tried out a viola, fell in love with its gooey sound, and purchased it on the spot. Since then, she has played viola in the Lake City String Quartet and several other groups, including the local Symphony and even though she still loves her viola, she is currently the assistant principal in the second violin section.

April Martin, violinist, is excited to be joining the Lake City String Quartet. She is currently a member of the 1st violin section of the Spokane Symphony Orchestra. Originally from Denver, April was an active part of the musical community there, performing with the Colorado Ballet Orchestra, Up Close and Musical, the St. Mary Baroque Orchestra, and as a substitute violinist with the Colorado Symphony Orchestra. She has B.M. and M.M. degrees from the Lamont School of Music (University of Denver) and a D.M.A. degree from the University of Colorado at Boulder. Her teachers have included James Maurer, Lina Bahn, and Andres Cardenes.

In addition to performing, April enjoys teaching and currently maintains a private studio and teaches string classes at the Coeur d'Alene Charter Academy. She is also an accomplished pianist and has maintained an active accompanying career.

Kristina Phillips received her Bachelors of Music Education from Pacific Lutheran University and received her Masters Degree from the American Band College at Southern Oregon University. Also, she has taught band and orchestra for public schools in the Spokane and Coeur d'Alene area. Kristina has played cello as well as bass for a number of years with the local symphony and is currently their principal bassist.

She has conducted the Coeur d'Alene Youth and Junior Youth Orchestras, and loves to perform as a percussionist with the Spokane British Brass Band and Opera Coeur d'Alene. Even with her busy schedule, she also maintains a large private teaching studio in Coeur d'Alene.

Violinist Karen Hoatson has performed with the Coeur d'Alene Symphony as the principal second violinist since August 2010. Previously, Dr. Hoatson was the director of the string program at Loma Linda Academy in Loma Linda, California, associate concertmaster of the Redlands Symphony and free-lanced throughout Southern California with numerous orchestras and chamber ensembles. After listening repeatedly to a record of Jascha Heifetz performing the Brahms Violin Concerto, Karen begged her parents for the opportunity to take violin lessons.

Dr. Hoatson received her doctorate in violin performance from the University of California and was the recipient of a full fellowship during those studies. She also received a master's degree from New England Conservatory while serving as the teaching assistant to James Buswell and an undergraduate degree from Oberlin Conservatory as a student of Greg Fulkerson. She has participated in the Meadowmount, Musicorda, and Sarasota Music festivals in addition to performing for ten years with the Taylor String Quartet in residence at La Sierra University in Riverside, California.
© Lake City Strings 2022